"Al Ramos is an inspirational guide and catalyst!"
Lucio Dana, founder of Family Business Dynamics
Like most professional services businesses, word of mouth referrals are a key source of new clients for us.
We are privileged & humbled by what clients have said about the "value" they have experienced from the work we have done together… please take a moment to review their experiences.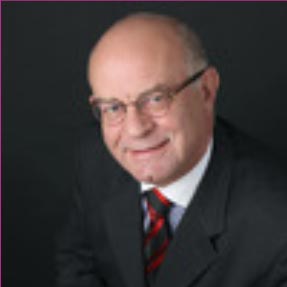 Paul Murphy
Managing Director
Project Coordination (Australia) Pty Ltd
Deakin ACT
Al Ramos has made a significant contribution to our business' dramatic improvement. He has provided skills, tools, support and above all great accountability on a monthly basis, to help us focus on the truly important issues in our business and "do what we say we will do!"
Even more importantly, he has helped us change our thoughts about the best direction for our business; – develop a strong Plan to guide us; AND – helped give us the confidence to drive it in the chosen direction, with some outstanding results already showing.
One of the most valuable aspects of his contribution is the commercial business acumen he brings to how he does business… he really understands the challenges we face in business and most importantly helps guide us through them successfully. Additionally, Al calls me regularly with genuine interest on how we are performing. No other service provider does this unless they are seeking additional commission.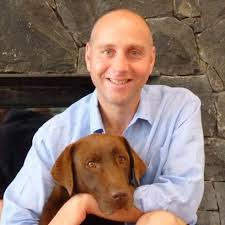 Dr Mark Ethell
Director
Canberra Veterinary Hospital and VetShare Ltd
If you want your business to be a pleasure to manage and profitable to own then engaging Al Ramos to partner with you on that journey is a 'no-brainer'. If you also want to create wealth along the way and achieve financial independence then you can't afford not to have Al coach you in the process.
I have known Al for 15 years and he is unfailingly enthusiastic, a valued lateral thinker who will challenge your assumptions, as well as a friend and coach who will hold you accountable to the areas of strategic focus that you and your team have agreed upon.
It can, at times, feel lonely as the leader and having such a trusted adviser is a godsend – which your nearest and dearest will be grateful for too!
Al has been an important part of the growth and development of my Canberra Veterinary Group of practices – so much so, that I have been fortunate to attract Al onto the Board of the public company I co-founded, VetShare Limited, as well as Independent Vets of Australia (IVA), a buying and management group owned by more than 200 vets.
In short, don't think about it – pick up the phone and call Al for a chat.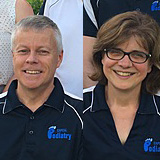 Mark & Liz Hoyland
Proprietors
Capital Podiatry


Capital Podiatry made a good decision asking Al Ramos to be our business coach!
He has a head for figures, business development & marketing. He is passionate about helping your business grow & generous with his time.
He prompted us to systemise our business to grow it's profitability & value. We improved service delivery processes, performance & financial reporting systems, team building processes & incentive schemes.
He helped us with our feasibility assessment & decision-making when we planned an expansion & opened a second location, teaching us robust & effective tools we can reuse going forward.
At all times, he was available & responsive to our needs, he was professional, had our best interests at heart & could be trusted with our personal information.
Al met with us each quarter & his work included:-
Equipping us with business skills;
Setting new strategic tasks;
Keeping us on track;
Helping us come up with new solutions to sticking points; and
Staying positive when we were feeling the pinch!
We credit Al with transitioning our business from being a sole operator to a profitable business.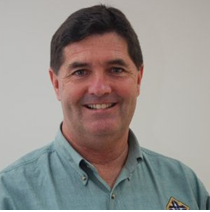 Peter Shands ,
Director
Professional Home Improvements P/L

We started our business in 1981 & for many years ran on enthusiasm & technical skill. We were building a good reputation & work was flowing reasonably well. Unfortunately we were working extremely hard yet not making a commensurate income. I started searching for answers, reading & attending business development seminars – all were of assistance however I needed to develop an overarching business plan designed to deliver profit & a higher quality of life. I felt very alone… I later learned Al's expertise in business management was what we needed!
Al reviewed our business & identified a number of fundamental improvement opportunities in our accounting practices & reporting systems. He then guided us in implementing best practice accounting & business management systems that enabled us to deliver more predictable compelling outcomes.
He was always on hand challenging us & mentoring us, which gave us confidence to set bold goals & achieve them. It is fair to say that Al lives by the proverb: "Give a man a fish and you feed him today … teach him how to fish and you feed him for life". This approach greatly helped us consistently earn very healthy, predictable net profits year on year!
By far the best outcome was that in accordance with our plan, we developed a business with real "intrinsic value", enabling us to ultimately sell it for its' "true and full value", as it was well supported by outstanding operational, performance management & reporting processes. I firmly believe that without Al's guidance, we never would have achieved the value we did.
We are now retired & enjoying the fruits of our business effort. We constantly reflect on the positive impact Al Ramos has had, not only on our business, but also on our lives. Thank you Al … you have given us more life!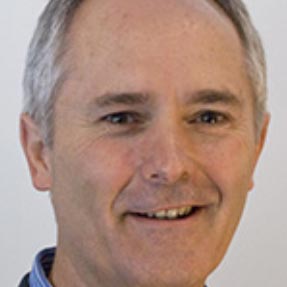 John Carberry
Founder
RI Advice Canberra South
Level 1 PA Chambers
Phillip ACT
I approached Al to help me refocus on moving the business forward strategically to fullfil personal and business goals. His patience and persistence as he has worked with me, helped me gradually integrate changes into the business strategy that were better for the long haul and freed me up to keep improving my knowledge and skills as a financial planner so as to better serve my clients.
Prior to commencing the business coaching program my business was a mid-table performer in a national network of over 250 members, now I have regularly placed in the top 10 and even more importantly, I have been able to take more holidays than I had in the 20 years prior! I've also appreciated Al's respect of my values not only in business, but in life as well. My desire to volunteer and serve not-for-profit organisations was well incorporated into my business strategy. Al has certainly helped me find a healthy balance between being effective in business whilst still being socially responsible.
Al has also assisted keep my team motivated and working together to achieve our business goals. They have greatly benefitted from his coaching and he makes each of them feel valued and a key part of the business moving forward in a positive direction.
I am confident that Al will be able to continue to help me manage my business by "working on it " not just "in it" for many years to come. He is committed to seeing me through to retirement and enabling the business to carry on long after I am gone.
I can think of no other hands I feel safer leaving this task in.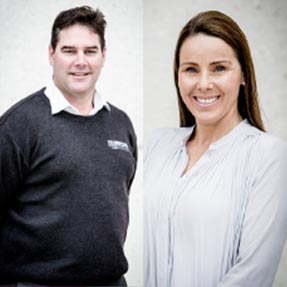 Matt & Sally Hall
Proprietors
Build Professional
Canberra's Design & Build Extension Specialists
ACT

We met Al about 7 years ago when we took the leap into a mid-sized business through the acquisition of a competitor.
Prior to that we had minimal strategic leadership & accountability, through the acquisition & Al's guidance we've grown our business skills & developed a much more strategic specialization in the market we serve & the type of work we deliver. This has not only enabled us to achieve good results, it has also significantly grown our confidence in the direction we are taking & our capability to deliver on it!
Al isn't just our business coach, he's become a friend that really cares! He's usually the first person we call when an issue arises in our business, he's always there with strategic advice that's to the point & based in his great personal experience, but he delivers it in ways that grows our own capabilities & thus our confidence … he's helped us immensely!
Our experience has been that we get much more than just business coaching, the breadth & depth of practical business know-how he has accumulated from owning his own business, advising other business owners and the corporate world means he actually brings an invaluable resource base to us – his networks have become ours, he is most pro-active in sharing them whenever he feels they can add value to us.
His true value has particularly come to life for us through his practical implementation support, he empowers us with his diagrams, tools, templates & endless resources that greatly help us implement the actions we co-create & commit to doing.
… thank you Al!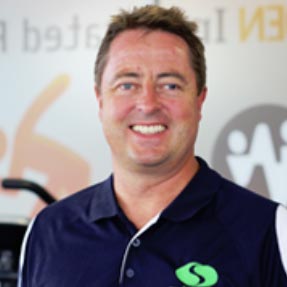 Bjarne Kragh,
Proprietor
Southside Physiotherapy, Woden Integrated Physiotherapy
"I  worked with Al Ramos since 2002 and over those years he was a constant sounding board for every significant decision I made regarding my business.  He provided me with support, ideas, direction & a sense of security in the decisions that I made to get my business & personal finances to the strong & secure footing they are in today".
Some of the more significant achievements we have assisted Bjarne with include:-
▪Growing the Tuggeranong Clinic from a team of 7 to now one of more than 18
▪Built-up & sold a Fyshwick Clinic
▪Acquired two competitors
▪Acquired & continue expanding a prominent Woden Clinic
▪Established a practice management services provider
▪Significantly increasing the fund raising & social contributions he was able to make personally & with his teams
▪Ensuring he was able to have regular extended family focused vacation time.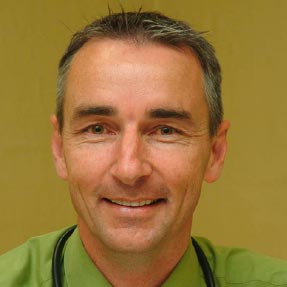 Dr Michael Archinal
CEO
Capital Veterinary Group
Manuka ACT
When you were helping CVH with strategic planning, you questioned us as to why we would be happy with 15% net profit. At the time I think we were around 11%. You said why not aim for 25% and we dismissed this as unobtainable. Just goes to show (again!), how wrong we can be. We are now averaging 28% across our group with one practice at 34% true net profit (after partner salaries, etc).
I am speaking at a management conference on the Gold Coast to a group that has 360 vet practices.
I was hoping in my presentation to show a photo of you (with due credit) as the man who challenged and changed my paradigm!
Your journey of success awaits, let us help you navigate towards it…
make the right move!