From low touch cost effective "do it yourself" on-line options to high touch tailored solutions we can help!
At Chess we keep the solutions simple, we offer just 3 key coaching & support service packages – which would suit you best to grow your knowledge, resources & capabilities to achieve the results you truly desire?…
DIY Capability Development
Raise the capabilities & capacity to act of leaders & your team members by accessing our library of tools, solution resources & training courses on-line. Use it for "just in time" solutions learning at your own pace – all the while supported by a coach on-line. Options include:-
E-Training Courses (from $275 inc GST per course)
E-Business coaching (from $550 inc GST per mth)
Via a private dedicated online portal, guided by a coach in the development, capture & tracking of your business improvement strategies & actions.
E-Academy Groups (Tailored price)
Customized training & development programs, content is specific to the needs of your organization, blending your own material into each. Supports "just in time learning" allowing for fast application into your business raising potential return on investment.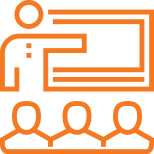 Business Coaching Support 
BCS provides the structured framework, resources, coaching support & accountability required to help deliver desired measurable results. Each BCS Program is tailored to your target objectives, it is fixed priced & can include various options.
Pricing starts from: –
Starter Program – from $1,950 + GST per mth
– Board of Management meetings (BoMs)
– Up to 3 hours implementation support between meetings
Gold Program – from $2,950 + GST per mth
– Board of Management meetings (BoMs)
– Up to 6 hours implementation support between meetings
Platinum Program – Tailored content & price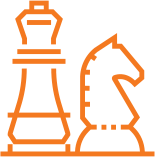 Business Optimization Projects
In some cases, you may choose to "fast-track" the implementation of a specific key strategic initiative, rather than spreading it over a series of BoM meetings, we'll provide a detailed scope and price for undertaking it as a dedicated "Business Optimisation Project" – fixed price. This tailored offering is also available to those not involved in the BCS Program.
Project initiatives are all focused on performance improvement & can include:
– Strategic & Business Planning
– Team Incentive & Engagement Program
– Succession Planning
– Leadership Development
– Business Leader Groups
– Board Advisory Services
– Event presentations & facilitation
Tailored & Priced to suit.
Your journey of success awaits, let us help you navigate towards it…
make the right move!